In recent years Mexico City has developed a thriving tech scene, with new startups putting roots, vying for talent, and contributing to a slew of events and conferences in the city. Mexico on Rails meetup has been an integral part of the ecosystem, meeting regularly to connect and discuss Ruby on Rails and web development. But the pandemic put most of this activity on hold.
While discussing this recently with my Doximity colleague Samus Gray, who also lives in Mexico City, he suggested we try and restart the meetup activity. I nodded along, as something that would be nice to do. A few days later, Samus had already convinced the previous meetup organizer to transfer the group to us, found a venue, and got Doximity to sponsor it. That's when I realized he meant it.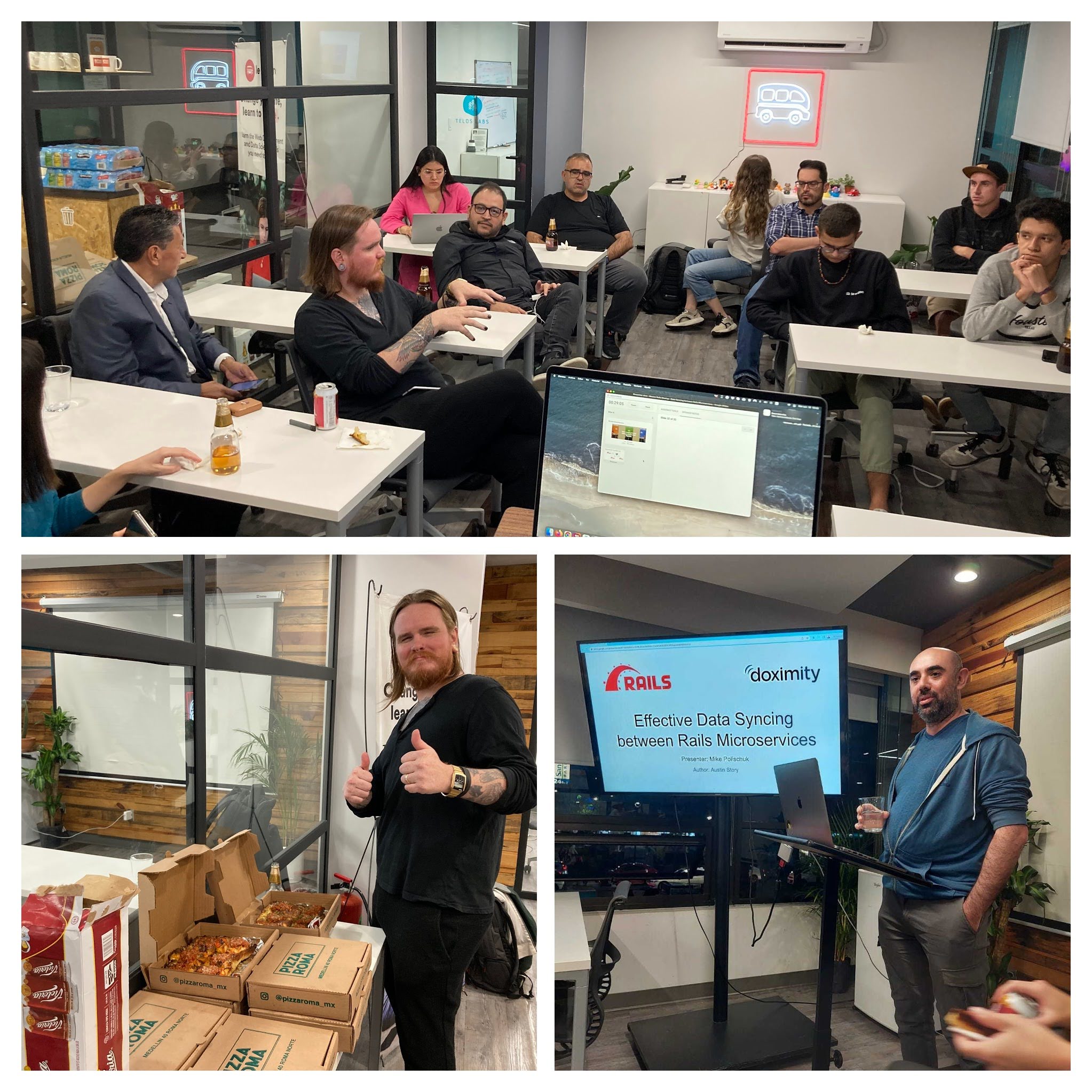 Last week we met in Le Wagon, a Rails Bootcamp in the fashionable Roma Norte neighborhood. Despite a rainy day, about 20 people showed up. This was a diverse crowd of seasoned developers working for local startups such as Telos Labs and Jetty, Bootcamp students, and digital nomads working remotely.
After breaking the ice over Detroit-style pizza and beers, we moved to a classroom, where I gave a presentation on data syncing between Rails microservices. Presented originally by our colleague Austin Story in RailsConf 2021, it tracked Doximity's thorny path from a monolith app with a limited number of data sources to an architecture in which multiple rails applications and services can consume and sync over billions of data updates from a myriad of sources.
During the Q&A session, Samus shared his experience working with Kafka, Doximity's tool of choice for our publish-subscribe middleware. Finally, Le Wagon co-founder Mathiew Le Roux took the floor to share his vision for the future of software education.
Eager to connect, most of us stayed long after the formal part was over, chatting and sharing our experiences. The enthusiasm shared by everyone for the meetup reboot was a reminder of the importance of meeting in person.
Doximity has had a remote-first engineering culture long before the pandemic. But we also hold in-person offsites every quarter, to ensure we can spend time with each other, to regroup, connect and have fun.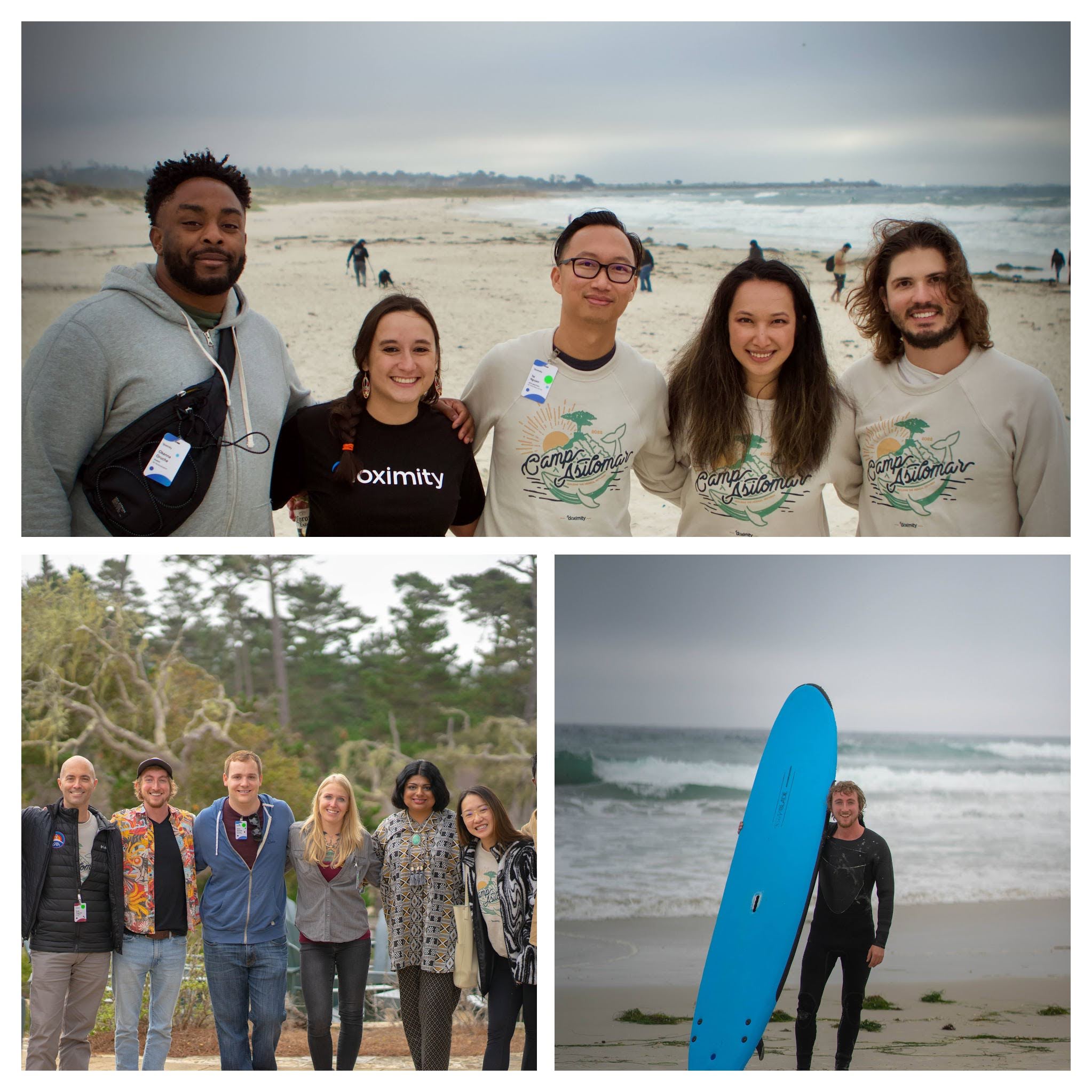 Even if the future of work is completely remote, meeting in-person will always have its place. By supporting community events such as this, we hope to carry on the spirit of openness and friendly exchange the global Rails community has always been known for.
---
Be sure to follow @doximity_tech if you'd like to be notified about new blog posts.